Great deals waiting for you
Every day you can find some great deals and promotions at any one of our locations. But check regularly because the deals are always changing.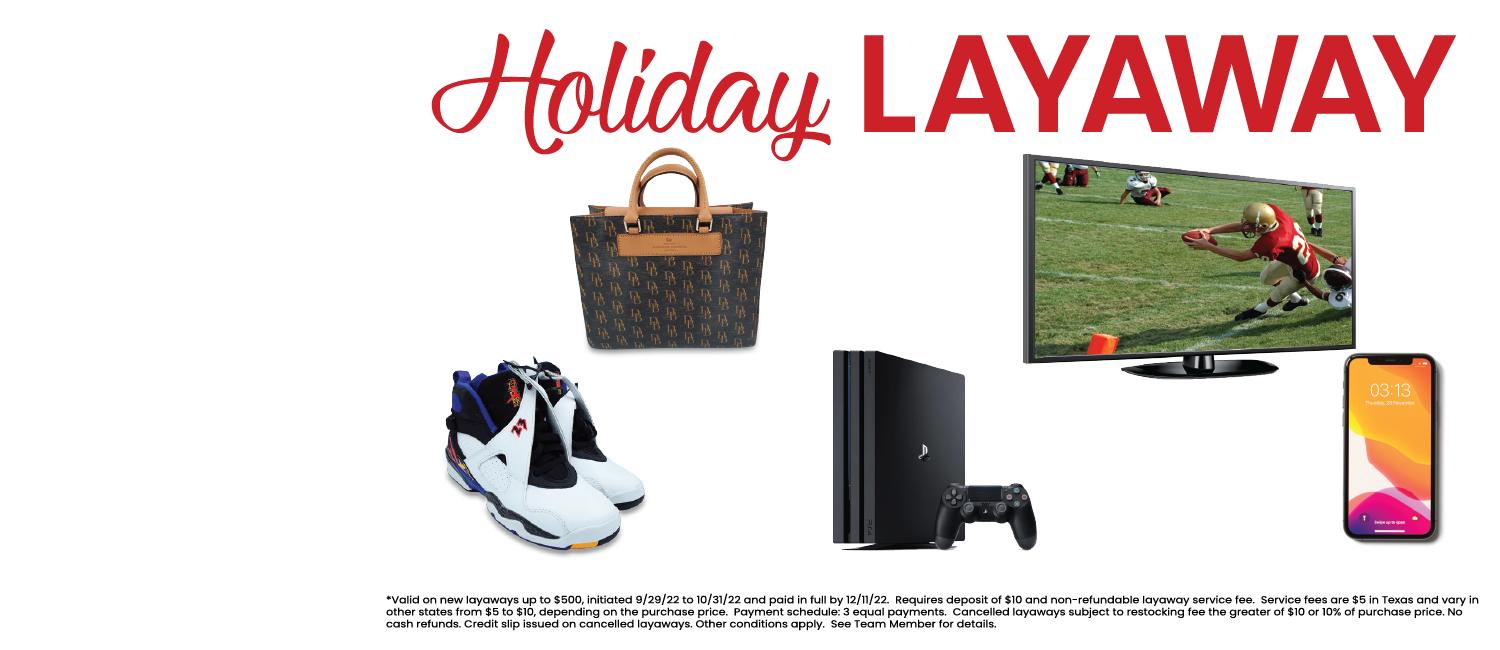 Now thru October 31​
The holidays are just around the corner! Layaway gifts now for just $10 down! Visit us in store for details.​